Who are our Trustees?
We are managed by a board of six trustees who have the responsibility to ensure the provision and delivery of high quality education and training at a reasonable cost. The trustees are also responsible for ensuring the trust complies with its legal responsibilities as a charity and that financial and other records are submitted to the Charity Commission as required.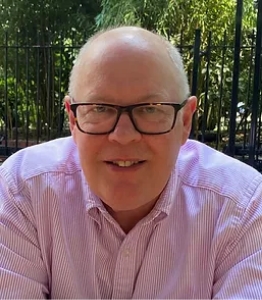 Ken Applebee OBE, FIAT, FRSB
CLAST Chair
Ken Applebee is CEO of Applebee Advisory, with over 30 years' experience in biomedical science and research.
Previously Ken was Director of Biological Services at King's College, London and his career includes valuable experience as a professional animal technologist in a number of academic institutions.
Ken was a long time and active member of the Council of the Institute of Animal Technology (IAT), serving for a number of years as Chair of Council and Chair of the IAT Board of Educational Policy. Ken continues to be active in developing Further and Higher Education qualifications in Laboratory Animal Science and Technology and is currently a Trustee of the Animals in Science Education Trust (AS-ET).
Ken was awarded an OBE in the Queens New Year's Honours 2014 in recognition of his contribution to animal technology and animal technology education.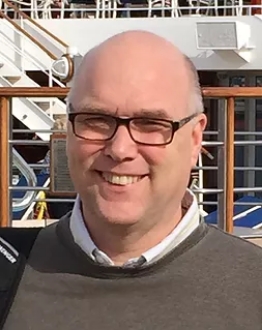 Gary Childs BSc (Hons) FIAT, RAnTech
CLAST Secretary
Gary is a Fellow of the Institute of Animal Technology and until his retirement in 2017 was the Director of Operations for the Francis Crick Institute. With 45 years experience in biomedical research, Gary has previously worked at Imperial College London, Cancer Research UK and Institute of Cancer Research.
He is an experienced tutor and has been active member of the Institute of Animal Technology previously serving on the Board of Education as well as a moderator for the IAT education programme.
In 2007 Gary was the European recipient of the AAALAC International Fellowship award and in 2012 was awarded the Purina European Laboratory Animal Technician Award for his contribution to Animal Technology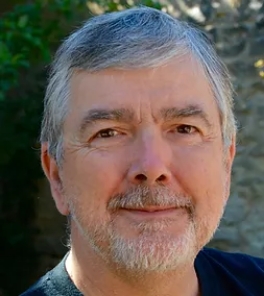 Prof Paul Flecknell MA, VetMB, PhD, DLAS, FRCVS
Paul has been a laboratory animal veterinarian for almost 40 years, and spent most of that time working on pain assessment and pain alleviation. Paul stepped down as Director of the animal facilities at Newcastle University this year, but continues to carry out research, teach and develop e-learning materials.
Paul has taught a range of topics to animal technicians, veterinarians, research workers, undergraduates and the general public. Paul has been developing teaching and training resources to disseminate best practice in anaesthesia and analgesia for over 30 years, and is currently co-developing a series of e-learning programs.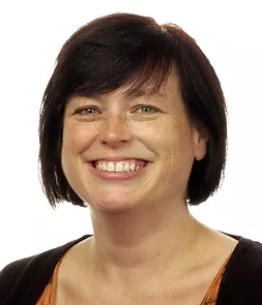 Sara Wells PhD
Sara is a Director for the Medical Research Council UK leading the Mary Lyon Centre, a national resource for mouse genetics, at MRC Harwell. She is on the management committees for LASA (Laboratory Animal Science Association, UK), Royal Society of Biology's Animal Science Group and Laboratory Animals Journal and a Trustee of CLAST.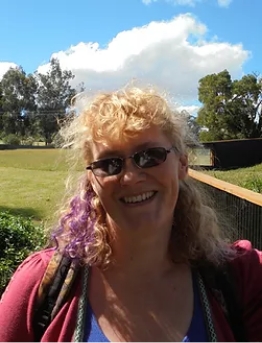 Dr. Ngaire Dennison, MA, VetMB, MRCVS
Ngaire Dennison is a laboratory animal veterinary surgeon. She worked as a vet in general practice before becoming a Named Veterinary Surgeon (NVS) working with farm and rodent species and rabbits for 6 ½ years. Ngaire then worked as an Animals (Scientific Procedures) Inspector for more than 12 years, developing special interests in the areas of aquatics, welfare and severity assessment and regulatory testing. In 2015 she returned to a combined role as an NVS/ Named Training and Competency Officer and Named Information Officer. Ngaire has always enjoyed involvement in training and strongly believes that initial training and continuing professional development are essential to ensuring the competency required for good science and animal welfare. Ngaire is on the Council of the Laboratory Animal Veterinary Association and is currently acting as junior vice-president. She became a trustee for the College of Laboratory Animal Science (CLAST) in May 2017.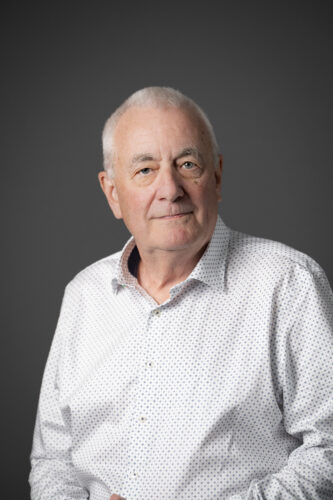 David Spillane FIAT, RAn Tech
David was an animal technologist for 20 years, gaining his Fellowship in 1982 and is proud of being awarded the Doug Short Memorial Prize for Best Candidate.
Starting his career in Contract Research, David worked with all the common lab species plus some of the more exotic varieties. Starting out in the Dog Unit he progressed to managing the Inhalation Facility before moving to take charge of the main rodent facilities with 6 separate barrier units.
In 1983 he took a career move to oversee the building and staffing of Roma Toxicology Centre. David is proud of the working practices and welfare improvements he and his team brought to the Italian facility and to laying quality foundations for future high standards of animal care.
In 1986 David set up his first company supplying many of the quality products that Europe could offer, always with a view to providing improved standards of housing for laboratory animals.
David set up Tecniplast UK in 1997 and was the drive behind Tecniplast manufacturing IVCs, as he was keen to bring about the welfare benefits the closed cage concept gives. His experience managing small rodent colonies was a real driver for him to contribute to improving animal health.
David has held many posts with his local IAT Branch and is currently President of Hunts, Norfolk and Suffolk branch. He is a keen supporter of the IAT and ASET. He is a firm believer that education is the one most important fundamental factor that underpins our Industry.